Category Archives:
Shining Moments
Pretty descriptive in itself
The WordPress.com stats helper monkeys prepared a 2014 annual report for this blog.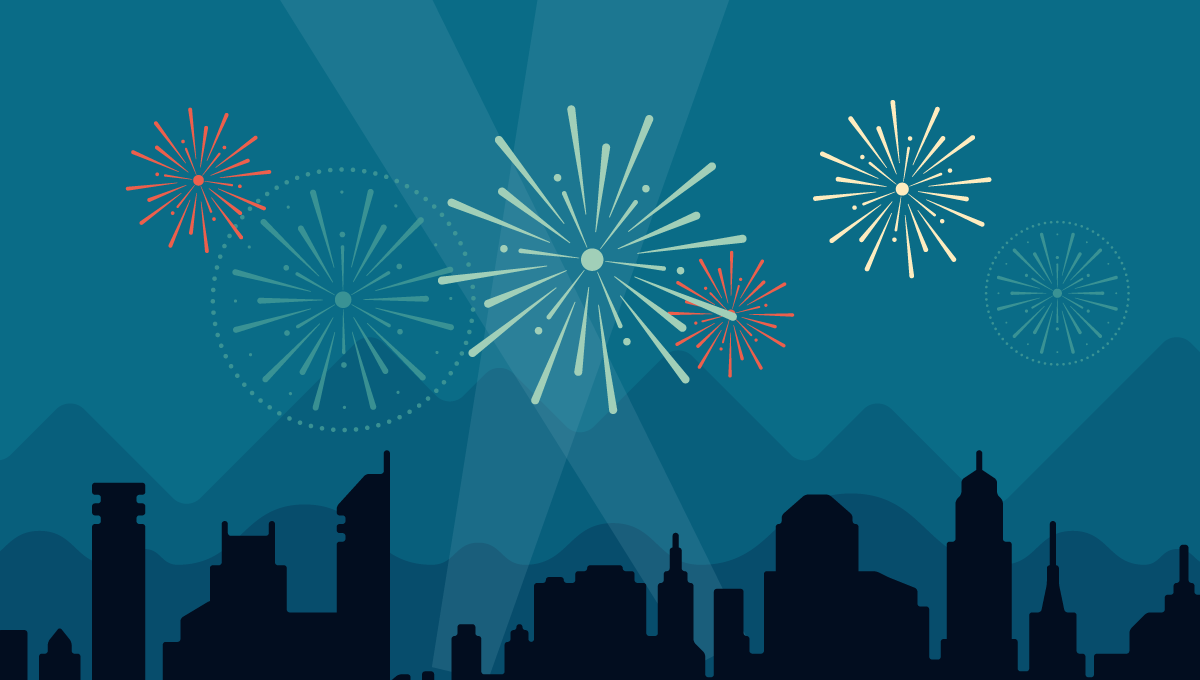 Here's an excerpt:
A San Francisco cable car holds 60 people. This blog was viewed about 2,800 times in 2014. If it were a cable car, it would take about 47 trips to carry that many people.
Click here to see the complete report.
For Ashley and Cameron.
Only 3 days and a wakie left before I head back to put my feet on Canadian soil!
The time since my last posting has gone very quickly and I realized that the ordinary stuff that I haven't written about, may not be so ordinary to everyone else.
We have been fortunate to be able to have house gatherings again and I have spent time hanging with my two new friends, Janelle and Anita. Ironically, I make friends with people that I would love to have spent my whole tour with, 2 weeks from the end of it.
It would seem, at least on the surface, that the crew that is here now is going to have the kind of tour that I had expected. I wish them all the best and I pray for a peaceful six months for them so they don't leave with the lasting impressions of this country that I have.
Friday is going to be a rough day. I will say good bye to the girls, Irene and Rose. I have gift bags ready and full of little things I thought they would like…but it will be hard to leave them behind here.
Tomorrow is going to be my farewell luncheon so that promises to be a good time and for the rest of the time before I go, I plan to relax and decompress a little by the water reservoir.
I will have one more post after this and just before I leave.
That's it for today.
soldiermomma signing off.
Well, it would seem that I have a lot to rant about lately.
Remember the arrogant terd I wrote about awhile ago? You know, I had almost put aside my opinions to give the guy a chance and then he did it again.
Someone needs a pick up at the airport today and at some point after I turned in last night, an email was sent to me. The person requiring transportation asked if someone could make sure they were there to get him. I was always planning this, but he was just making sure. He sent the email to me and the terd.
Wanna know the response? First, the terd said he couldn't do it because he has some meeting with some high up person some place in the city…name dropping and status building…can't stand it!
Then, he proceeds to ask if I can go "fetch" the person at the airport! Grrrrrrr….I can go pick him up, I can go meet him, I can make sure there's a drive back for him….but FETCH him! Not impressed!
Guess my first impressions were bang on and he won't get a second chance with this gal!
Rant over
That's it for today
soldiermomma signing off
I've said it before, and I'll say it again… we are so fortunate to live in a country that, for all intents and purposes, provides for it's citizen's needs.
As I watch and listen to some of the comments that are being made by the new folks coming in, I realize, once again, how very much we take for granted, and very arrogant we must seem to others at times.
I also realize why people who have so little, regard those that seemingly have a lot, get frustrated to hear things like "oh, the water is so hard here. I had to rinse my hair a lot and it still didn't feel clean." Or, "the light in my bathroom isn't working…how can I ever see to use it in the middle of the night?" or "well, the cleaners didn't clean my bathroom."
WAKE UP PEOPLE! We are in South Sudan, deemed to be the poorest country on this continent at the moment. What did you expect??? North American living standards? Clean your own damn toilet if you don't like it! WOW!
When I knew I was coming here, I had envisioned living on a camp such as I did in Bosnia, with cramped living accommodations, a room mate, having to walk to take a shower or use the washroom, bad food, and all the other things that go with being on a deployment. Hell, in Afghanistan, most lived in huge tents with 10 other people and only had a bedspace to call their own.
When I found out what our living situation was going to be like, I was ecstatic! I never expected hot water, a shower, internet, my own room, an apartment, tv, satellite etc. And when I look around at the living conditions of much of the population, yeah, I'll the hard water that is clean and which can actually be consumed safely, I'll take the roof over my head that keeps the storms out, I'll take the substandard kitchen and appliances and I'll take the fact that I have a lumpy mattress and a bed to sleep in. This is heaven compared to what others here have!
I have to say that I am so happy that we had the crew that we did while all that bad stuff was going on here…they were humble, they were experienced, they got it! I'm sure the new crew will figure it out, I just hope that they keep comments like that to themselves while swimming in the fire reservoir…I'm insulted by it and I can't imagine what someone lives in some of the worst conditions would think to hear such things.
Rant over
That's it for today
soldiermomma signing off
I was going to post this yesterday and I chickened out. Turns out that someone else I know was going to do a write up on the same subject, and she chickened out as well.
So here goes.
This subject has been on my mind in the wake of knowing one of my friends who goes in for a double mastectomy today. She has commented on whether or not she will have the same courage as a teenage girl who put her shirtless picture up on FB after having this same surgery….I say YES, she will and does have the same survivor spirit!
I have been affected by cancer as well…although not afflicted with the disease personally, I have been the victim of cancer in the sense that I have witnessed it taking lives of people close to me that were all too young to pass from this world.
In light of this, my heart has been heavy as I remember two of those who have gone before me (both were very close to my age) and I had hoped that by writing this blog, I could put those thoughts aside and find some peace of mind, but I find I can't go any further on this subject. It's still too painful, even after all these years.
Change of subject.
In other news, our little fluffball is starting to stand on his own two legs and moves around a lot in the nest….his feathers are coming in nicely and he is the typical demanding nestling, cheeping constantly for food when the parents are around. I still can't tell if he is going to have white or dark feathers…maybe it will be both. He is huge and when I go near the window and talk to him, he rises up on his little legs and flaps his wings, cheeps at me looking for food. His eyes are wide open now and pretty soon he will be able to leave the nest.
We were delighted by a visiting Village Weaver yesterday…I love their song and it was lovely to sit and listen to him out in the tree. Hope he will come back and entertain us some more.
I can't recall if I told you the story about one of the pilots I met at the airport coming in…the one that almost didn't make it onto the plane to Juba because he was sent here with no Visa?? Anyway, he thought about calling me last night to see if I wanted to go out for dinner with him and his crew. It was a really nice gesture and he told me he had been sick with some form of exotic disease since he got to the city or he would have called before this. I will probably take him up on that offer very soon…even just a coffee for a change of scenery.
And, I am also hoping that my new Aussi counterpart is able to make it to the house to visit tomorrow so we can have some girl time! I still miss you Beth!
The old crew heads out today and the new crew comes in this weekend…next week will prove to be just as busy and then WOOT, my replacement is coming in a day earlier…doesn't mean I go home a day earlier, it just means we have more time to get things sorted out before I hand him the reigns…and then I hope to get some cooking tips seeing as how he's an amateur chef!
16 days!
That's it for today
soldiermomma signing off
In Loving Memory of Charles and Ann Mary Bagley.
AHA! I was going through my pictures and I found the rest of the ones I took from Nijmegen! I think I have Alzheimer's….I forgot that I was at the opening ceremonies as well. Here are some more pictures to go along with my original story.
The bus ride to Vimy Ridge
Me in one of the trenches at the frontlines of Vimy Ridge
The Canadian Front Line…and if you look closely, way in the background, that's the German Front Line….that's how close they were to each other during the war.
The Givenchy Road Canadian Cemetery at Vimy…such well kept Cemeteries in Europe
Too many tombstones with epitaph to count.
The Team at the entrance to the camp where we stayed….love the entrance!
The Nijmegen 4 days march opening ceremonies.
The Canadian Cemetery in Holland. You can see how hot and dry it was there….
The painted rocks, flag and pictures that I laid at the grave site of Donna's father, Private Alfred T Sedgman
The cadet's that went to the school that was named after him in Southern Ontario…tough kids!
A calliope in Nijmegen town
Interior of one of the oldest churches in the town
One of the activities we participated in once the marches were cancelled…trying to stay cool.
And finally, a view of the Bridge too far in Eindhoven from the clock tower window.
That's it for today
soldiermomma signing off
Only 18 days left….
My prediction is that I will leave this place with no hope of coming back…and that's not a bad thing.
I also predict that the UN won't be here come this summer…let's see what happens. All indicators point to the fact that their mandate may not be renewed…just a gut feeling.
More and more deaths this past week….even with rainy season here, it's not slowing anyone down from the slaughtering.
18 days left….
soldiermomma signing off
Okay, so I took you back in time to Bosnia in 2003-2004, then skipped ahead to Nijmegen in 2006. Today I want to go to the year 2007 and share something a little funny.
As I mentioned earlier, my Nijmegen adventure was where I first thought about becoming a flight attendant for the military. I was talking with some of the crew on the way over and the seed was planted.
This was a job I thought would be awesome! I could work, travel, and get to see things all at the same time!
So I did my application up, got all the approvals and off we went to another posting….I do have to interject in here that during all of this, I had a very supportive family and I wouldn't have been able to do it without them. 🙂
Leading into this story, we have to go back to Bosnia to understand the idea behind this adventure. Our camp Sargeant Major at the time had brought an egg head into theater…it's like a potato head but was an egg instead…anyway, you get the picture.
Someone decided to play a prank on him and "obtained" Mr. Egghead and proceeded to travel around the country, taking pics of him in different locations doing different things. It was the big joke of the tour and quite funny.
My girlfriend, who was on that tour with me, although based in another area, may have gotten her inspiration for the chicken tour from this…I'm not sure. Tanya, feel free to correct me on any of these details!
She approached me one day asking if I would take a rubber chicken that she had "obtained" from her boss (??). I thought it would be fun, so I got the chicken and off I went with him. The following pictures and commentary are from a trip I did that took Team Canada over to Dubai where they then went and performed for the troops in Afghanistan.
Since chickens can't fly, he needed a little help from KLM…on the way to Germany.
And of course, nothing but the best for Mr.Chicken…business class all the way!
When we got to Germany, I took Mr. Chicken on a sight seeing tour and ended up running into some of his relatives in the mall! How fortunate for him!
And much to his surprise, he was able to get in on the wedding of his distant cousin!
In preparation of taking over the airbus out of Germany to head into Dubai, Mr. Chicken thought it would be cool to try and pilot the plane…I think he had a "no-fly" complex or something!
And Mr.Chicken certainly had to prove he wasn't chicken at all…that he was quite the brave traveller…this wasn't a bird strike!
When we got to Dubai, Team Canada headed out to Afghanistan and we were left for 5 days to tour the area and wait for them to come back so we could take them home. Mr. Chicken, after all the excitement of meeting his long lost relatives, thought that a day on the beach would be good for his complexion…he was looking a little pale.
He wanted to go gold shopping at the Suq, so we took him on a little cruise to get there..
We went to Wally's World Waterpark where a girlfriend tried to steal him from me!
And where he thought it would be fun to do the tourist thing!
We didn't always do what Mr. Chicken wanted….I had to put him away to do this! Can you believe I completely forgot about this until I saw the picture! I guess I was a latent birder, even back then!
Mr.Chicken wasn't discovered by Mr.Falcon, so it was all good (he was tucked safely away in my purse).
This was a great trip…he got to hob nob with some of the hockey greats!
I can't remember his name! Mark somebody or other! Arrrgh
Mr.Chicken with our CDS at the time, Mr. Hillier and with Nylund I do believe.
And yes, we hung out with Blue Rodeo for this trip!
Don't be jealous….;) Since we were on strict orders not to touch the cup, I didn't…see my hand!
At the end, we flew into Edmonton and Mr.Chicken was exhausted, so we decided to chillax and listen to a little music….
Have a little drink….
And get some well deserved rest!
What a laugh we had getting these pictures…the crew was awesome and got on board with it all. Once Mr. Chicken was returned to his rightful owner and the pictures revealed, he thought they were all photo shopped…I don't think he even knew Mr.Chicken had left the building!
That's it for today.
soldiermomma signing off
First of all, I would be remiss if I didn't start this blog by wishing my wonderful son a very Happy Birthday! He pushed his way into this world 18 years ago today…a day that I will never forget and it was a day that promised to be the start of the biggest roller coaster ride of my life. I have cried and laughed, shouted and whispered as his parent for these past years, and my life would not be complete without him. He has made me proud and as he enters what I truly call adulthood, I am confident that I have given him all the tools he will need to get started….he still needs more tools in his toolbox and I will be there to provide them when required. I love you son, don't ever forget it. 🙂
So what is that title all about you ask? That, translated, means the 4 days march. I am going back in time again today and pulling out another story to put down on paper. Grab a coffee…it's a long one.
History- Every year in July, people from all over the world gather in a little town in Holland called Nijmegen (ny-meg-en). It is considered to be the oldest city in the Netherlands (according to Wikipedia) and hosted the International 4 Days Marches for 98 years. In celebration of it's liberation in WWII, Canada, US, Britain and other European countries send teams of military personnel in to march through the towns.
The event consists of 4 days of marching 40/day for a total of 160kms….and I did it! Well sort, of. And that's where my story begins.
I was stationed in CFB Borden in 2005 and the following year I heard there was a team being put together. Now if anyone knows me well, they know that I hate running…just as some people have a passion for it, I have a passion for hating it and coming out of Petawawa, that's all we did was run and march, run and march. I always said that I would rather march for 13 km than to run for 5. God forbid we did something I liked, say, laps in the pool. But I digress.
I had often wondered whether or not I could do something like this and where I was working was pretty slow paced…when I heard about the team, I got permission to do the training to see if I could make the cut. I decided it was time to put my money where my mouth was.
I could write a whole other story about the training…but I'll summarize here. Long hot days starting in the wee hours of the morning, hours of marching on seemingly endless stretches of road; hills, hills and more hills, legs cramps, blackened toenails, blisters, wet feet, thirst, shin splints and lots and lots of singing to pass the time….to qualify, each team consists of 11 people that have marched a total of 600kms each with a final 2x40km march back to back. One day maybe I'll do a whole blog about the stories on the road.
So you wonder what the heck drove me to such craziness? Well, I tell you, as a clerk, I see and deal with making travel arrangements for people going to all of these exotic places which because of my lot in life, I will never get to see. I am always on the lookout for ways to get somewhere different, see the world. At the time, I thought this was a good way to get to Holland! Sad but true…and more true than I had ever expected as it turned out.
I had no problems completing the training…just a couple of days I had to nurse a really bad blister on my heal so it didn't get infected. We started with over 30 people trying out, but by the end we were only one over the number that was needed for the team. After all that hard work, it didn't seem right to leave him behind, so they were able to finagle a spot as an independent marcher and he ended up going.
Part of the whole experience included a trip to Vimy Ridge…what an awe inspiring place that is and if you can ever get there, it is worth it! Unfortunately they were working on the monument getting it ready for the following year for the 90th anniversary celebrations…which means that it was all covered over while work was being done on it. Still an awesome experience.
Once the tour there was done, they bussed us to Nijmegen and into the camp named Huemensoord (hoo- me- zoord) where over 5000 military personnel stay during this event from all over the world. Our housing was a huge domed building with rooms housing about 12 people each room. We spent a couple of days getting acclimatized to the time change and then finally the first day was upon us.
It begins with someone coming out over the loud speakers yelling "GOOOOD MORNING HUEMENSOORD!!" at 3am followed immediately by loud booming techno music…just to ramp us up! Talk about psychological warfare!
Each team had a different start time  and if I remember correctly, we were due to step off at about 5am. Plenty of time to get dressed, get our feet wrapped, double check our kit and get formed up and ready to go. The neat part was that I was chosen as the pacesetter back in Canada prior to leaving. The trick is to march in step and I had a pace that was good for us to do this (about a 10 min km).
 This is us getting ready for the first day of marching.
Crossing the Bridge
Here's the kicker…the start line of the 40km is 2.5 km away! So by the time you're finished, you have done about 50km in a day.
My god, but it was hot that day! We had done our training in some pretty hot weather, and it's a good thing we did. After that first fateful day, we found out that the temps coming up off the road registered at 50C!
Here's how it works. Each day there's a different route that must be marched. During the time you are on the road, they have rest stands set up. We were accompanied by a medic, a supply tech and other staff in our support…they didn't march, but were there to help out where needed.
After about 10km, we hit the first rest spot. That's where we met up with a team of Cadets, some no more than 13yrs old, doing this march! Unreal.
It's also noteworthy that we hung out with one of the British teams and met up with them on at this first site. At some point this whole thing becomes a competition and we were joking around with them about how slow they were etc even though they made it there first. They walked by on the way out and made some jokes about eating their dust….HA! Once we got finished there, we headed out and not even 30 mins later, who did we pass?? Yup, I picked up the pace and we raced by them…I think I heard the term "bitch" (not in a bad way) being flailed about as we passed. 😀 Suck it up buttercups!
As that long day wore on, we passed every other Canadian team and but it was so hot that we ended up taking more breaks as we went to combat the heat.
As you walk through the towns, some of them cheer you on…this is a huge event for this town and people put their chairs out days in advance to reserve their spots to watch. Some of the townsfolk have hoses running for us to walk under to cool off, some of them run out and give you water and if your country helped liberate that particular town, they go nuts. One small town we passed through, it was obvious that we had some part in their history, for they cheered and shook our hands as we went by. It was funny at one point, this one very tall guy came running out and ran beside me…he looked and I quote "Little Canadian Girlie leading the team". So funny!
Still looking healthy!
By the time we pulled back in at the end of the day, we were the second Canadian team in having completed the march in just over 8hrs 20mins…here's what we looked like at the end!
As you near the finish line, the locals hand out Gladiolas, another tradition that has survived the years from back in the days of WWII.
What a day. We unloaded our gear and thanks to the foresight of our team leader who had done this same event 3 times previous, we had a place to soak our feet at the end…even though there was no cold water, it felt good!
I mentioned earlier that this was a fateful day…and here's why. Later that evening when all the teams were in, an announcement was made that the next day's marches would be without rucksacks, only water. The country was in the midst of one of the worst heat waves on record and just an hour after this, the marches were cancelled outright. This was history in the making…they had never been cancelled before. We didn't understand until we heard that there were heat related deaths on the roads that day (non-military) and rather than risk any more lives, they stopped the event. There were thousands of people scattered across the country's hospitals for heat related injuries, and it was reminiscent of the war where they were trying to track down everyone and account for their whereabouts. Really scary.
So when I said that I wanted to see Nijmegen, I got to do just that…more so than I had ever planned but at a high cost. We ended up staying there for the full time we were supposed to…they couldn't get us out because the planes were being used to evacuate Lebanon at the time. Some of the teams thought this was a riot and joked about the aging equipment and how they couldn't come get us because the planes were too old..here's what they did.
They were taking donations to help fix the planes. LOL
Traditionally on the second day, the Canadians teams all meet at the cemetery where many Canadian soldiers are buried that died in the war. Before I left, one of my friends had asked me to take some painted rocks, flags and pictures to her father's grave. I was honored and I was afraid we wouldn't be able to go. But instead of marching there, we got a bus and drove and had our ceremony remembering the fallen in a parade. Once that was done, I searched out his grave and to my astonishment, the Cadet's were there taking pictures! I thought I had the wrong site, so I asked what they were doing…turns out this Cadet team had some members that go to the school that is named after him and were taking pictures to go back to Canada with. What a great thing to do! My pictures have since been lost, but that moment lives on in my memory banks.
The rest of the time there, we toured the town, went to some of the oldest churches there, ate well, drank some beer (a very common pastime there!) and got to see more than we would have had we marched.
We ended our trip in Eindhoven where the movie "A bridge Too Far" was based (which we watched as the inflight movie on the way over I might add)…I got to see the bridge and go up in the clock tower from the movie and just soak up the atmosphere.
All in all, a great experience. I sacrificed a toenail for the whole trip which was a small price to pay for the memories it gave me. Would I ever do it again? Nope! Like giving birth, it was a painful experience, and one that I choose to endure only once! 🙂
I hope this story has piqued your interest in some of our country's military history and contributions we have made over the years to help other countries enjoy the lives they have today. I was so moved by Vimy Ridge, that the next year I made the trek there as a flight attendant (this was the trip that gave me the inspiration to do that job)….but that's another story.
That's it for today
soldiermomma signing off
I sat here wracking my brains for something to write about today. It's all so routine here now that it's difficult to find anything that is noteworthy. Not saying it's a bad thing, just sayin', as the phrase goes.
However, yesterday, I was sitting on the balcony and my mind wandered back to my tour in Bosnia and how different it was to this one. And then my mind skipped to a story that not many people know…usually because as a clerk, no one thinks to ask or thinks that I have any…and normally, that would be true. Let's go back to November, 2003.
I was stationed in Velika Kladusa, Bosnia during almost the same timeframe as I have been here.
On November 17th, my boss came to me and asked if I wanted to go on a morale flight. We had a helicopter pad right in the compound and they would often take people  for trips to get them off the camp and get a break.
My reply was "yup!!". I was told that I only had 20 minutes to get ready for departure, it was supposed to be a day flight and that I would need this this and this. I scurried to get everything ready and then went to the spot that was pre-arranged.
I had never ridden in a helicopter before, so I was quite excited….we were heading to Sarajevo to transport some personnel etc. There was a postal clerk and  a meteorologist that came with us that day as well.
Everything went well on the flight in, the scenery of Bosnia is beautiful…high mountains, lush valleys, shepherds tending their flocks…you get the picture. A far cry from the landscape here!
Now my memory is a bit shaky on some of the details, so you'll have to bear with me. I am really reaching here to capture what happened over the next 24 – 48 hrs after landing.
As I was saying, things went well, we landed in Sarajevo, then toddled off to check the base out. It was considered freedom to be there…there were no restrictions on movements, they had a bar, you buy booze in the PX, you go out into the city and shop if you wanted. If my memory serves me correctly, it was a UN Base which would make sense that it was like this. I didn't have much knowledge of these things at the time..I was a young Corporal with not much time in when this happened.
When it came time leave however, that's when things went astray. Turns out we couldn't get back to our base due to the fact it was socked in with fog…those birds don't navigate in the fog. We ended up staying the night on the base and I had no go-bag with a change of clothes, toiletries etc! My lack of experience was definitely showing that day.
Okay, I think this is where I have to tell the story about the attempt we made to get that one guy to base…this would have been the next day now that I think about it.
We took off and headed out but by this time, the fog had moved into that part of the country. When I said that those birds don't navigate well in the fog, that's the truth…they also don't navigate well when one of the navigation panels the pilots use aren't working! I didn't have a head set to hear everything that was going on that day which might have been a blessing. On the way, the fog was so thick, they made the decision to use the landscape to navigate…or contour flying although I don't think we experienced this to it's full effect. Let's just say we weren't far off the ground while flying.
As we went on, the fog got worse and at one point I believe we almost hit a mountain. When you fly like that, there's a condition that causes optical illusions and in this case, the co-pilot didn't realize how close to the mountain we were and we had to make a last minute turn to avoid it.
After this close encounter, they then decided to get through a mountain pass, they would have to follow the road through, so we dropped to 50 ft above the road and the Flight Engineer in the back opened the door to make sure the rotors didn't hit the power lines…OMG, you could see drivers in their cars looking up at us in shock and the shepherd on the hill with his mouth hanging open. If that wasn't scary enough, the pilot decided that he needed to take over the controls because we couldn't go any further safely and we needed to turn around…so he executed a perfect 180 right over the road and we headed back. At one point the Flight Engineer indicated that he wanted to know if I was okay…I just put my hands together as if in prayer and nodded yes as a response!
Now if that wasn't bad enough, half way back to the base, the flight engineer noticed that we were burning fuel at rate that was by far a rate that was too quick to get us back. So the decision was made to land in the Italian base to re-fuel. Unfortunately when they put the call through to do this, there was a parade happening to honor some of their soldiers who had just recently died and we couldn't land. The Sarajevo airport was just a hop away, so we decided to put down there and try to get fuel. Unfortunately there, they wouldn't accept a credit card to pay for it. So, back we went to the Italian base where they had finished their parade and were ready to re-fuel.
For anyone who caught the date, it was now 18 November and my 36th birthday! Once we got on the ground, the crew told us to go into the waiting area and have a cappuccino or something…all the while ribbing the postal guy who looked green around the gills! After a little bit, the crew joined us in the café area and the co-pilot let it slip (yeah, right) that it was my birthday. The next thing you know, the Italian guys are bringing me a bottle of wine and singing "Happy Birthday" in Italian to me. They joked about the fact that I was the only female there and then let me sign the clock on the wall…I have been immortalized in that café far across the seas in Bosnia. I still have that bottle of wine today.
So now, if memory serves me correctly, we abandoned getting back to base and secured accommodations for the night there. I was lucky in the sense that I was housed with a really nice American lady who loaned me her toiletries for a shower and the rest I was able to purchase at the PX. You know that saying about wearing your underwear inside out? Well…..
Somewhere in here, we did a night flight as well…it was the first time I had the opportunity to try out night vision goggles. That was extremely neat!
The next morning wasn't much better…the fog had left our destination in VK, but it was still thick in Sarajevo, so after a few hours of waiting for it to clear up, the pilots decided that they would fly to the Sarajevo airport and take off from there…not sure why, but that's what they did…they figured if they could get up past the ceiling, it would be smooth sailing.
I'm not sure if you've ever seen a helicopter take off with it's nose down and taxiing like a plane, but that's what we did here! Cool!
And once airborne, and free of all the fog, we burst through the clouds and wow! How breathtaking!
We got back to base in one piece, with no further issues after this. Once I got back to the office, my boss had a birthday cake waiting for me…I couldn't eat it because it had nuts, but it was the thought that counted.
For all those that wonder about my obsession with birds….it's because I love to fly!
That's it for today.
soldiermomma signing off
P.S. – A couple of weeks later, the Flight Engineer and I were chatting, and he let slip that after we left the tarmac that day to go for a coffee, the crew, who had remained extremely calm and professional that whole time, broke out and were  "OMG we almost died!" Thanks guys, for keeping cool heads during that whole thing! LOL